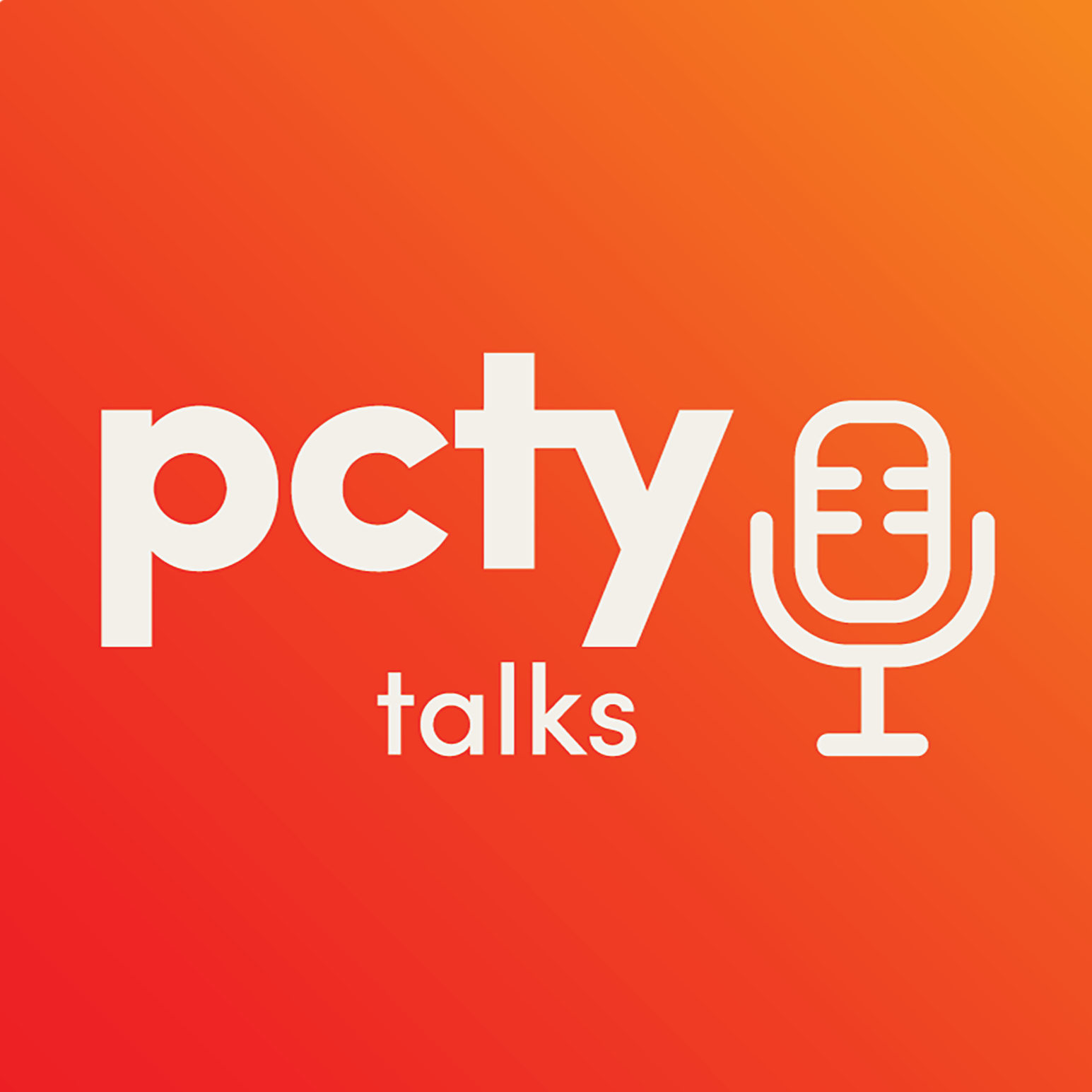 Bite-sized episodes covering the latest news and info in our industry, to keep all HR pros up-to-date. We'll explore topics around thought leadership, compliance, and authentic human resources situations we face every day. Brought to you by Paylocity, a leading HCM provider that frees you from the tasks of today so you can focus more on the promise of tomorrow. If you'd like to submit a topic or appear as a guest on a future episode, email us at PCTYTalks@paylocity.com.
Episodes
Friday Nov 11, 2022
The business world moves fast. The only way to stay ahead of the competition is to constantly think about new ways to disrupt your industry. But even if you're always coming up with new ideas, there's a good chance you'll eventually hit a wall. That's because your competitors are probably doing the same thing. How can you keep breaking through and staying ahead? Listen in as Jason Averbook and host Shari Simpson talk about disrupting your thinking as an HR leader and why it's crucial to stay ahead of the competition.
Guest: Jason Averbook, Co-founder and CEO, Leapgen
Jason Averbook is a leading analyst, thought leader and consultant in the area of human resources, the future of work and the impact technology have on that future. He is the Co-founder and CEO of Leapgen, a digital transformation company helping organizations shape their future workplace by broadening executive mindset to rethink how to better design and deliver employee services that meet the expectations of the workforce and the needs of the business.
Prior to founding Leapgen, Jason served as the CEO of The Marcus Buckingham Company (TMBC). In 2005, he co-founded Knowledge Infusion LLC and served as its CEO until 2012, when the company was sold to Appirio. He has also held senior leadership roles at PeopleSoft and Ceridian Corporation. Jason has more than 20 years of experience in the HR and technology industries and has collaborated with industry-leading companies in transforming their HR organizations into strategic partners.
Jason has been recognized globally as one of the top 3 thought leaders around HR technology and the future of work.
AWARDS & RECOGNITIONS:
Human Resource Executive | Named top 100 HR Tech Influencers
People Hum | Top 70 HR Tech Thought Leaders
Mentioned in the episode: